Bird Sticks, each carved to order
Waiting time at least 12 MONTHS average
All at £300 each.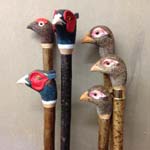 Each head is carved from a single piece of hardwood, with feathers carved and/or pyrographed, mounted on a hazel or chestnut shank then painted and varnished. Each head turns out slightly different so each is a unique piece of craftsmanship!
Unpainted carved sticks are also available at lower prices if you wish - please EMAIL to discuss this.
Collars shown on some sticks are for illustration purposes and can be ordered at extra cost.
TO ORDER, PLEASE GO HERE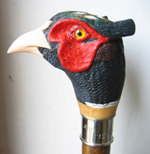 Cock Pheasant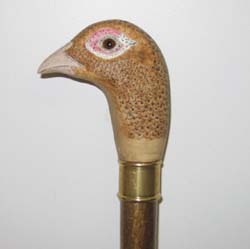 Hen Pheasant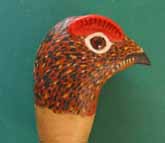 Red Grouse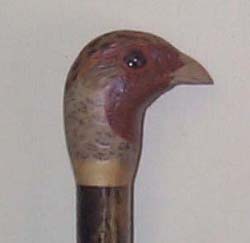 English (Grey) Partridge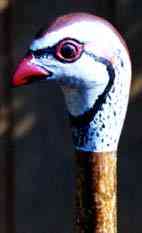 French (Red-legged) Partridge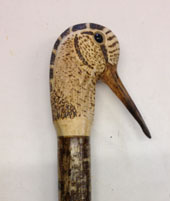 Woodcock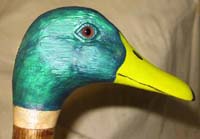 Mallard Drake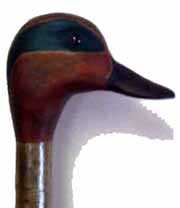 Teal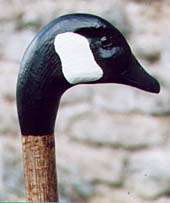 Canada Goose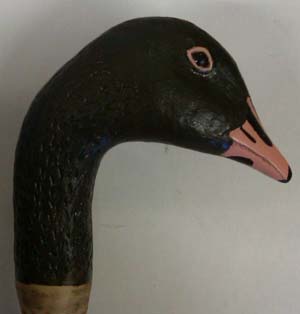 Pinkfooted Goose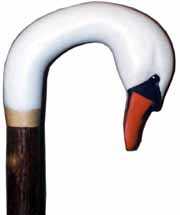 Swan (Mute)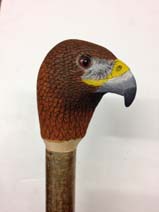 Golden Eagle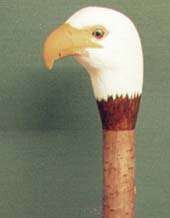 American bald eagle