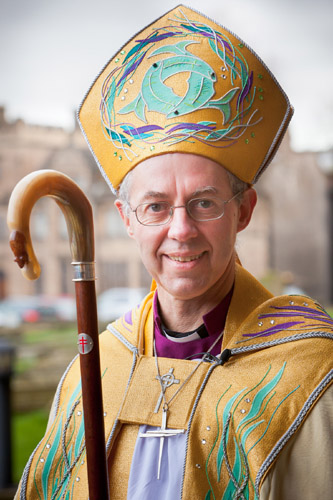 Picture by kind permission of Keith Blundy / Aegies Associates
http://www.aegies-associates.com
I was commissioned to make a special crook in 2011 for the newly ordained Bishop of Durham, Justin Welby. He has now been promoted to Archbishop of Canterbury - the highest office in the Church of England!
He wanted an African Rock Hyrax carving on the horn crook - a reminder of his days working in a mission in Africa. I said it would look like a mouse from a distance and I wasn't wrong!